Providing engineered lightweight metal solutions
At CellTech Metals in Searcy, AR, we offer top-notch custom fabrication services. The items we produce can be used in a wide range of industries.
Our team specializes in custom metal engineering and fabrication. You can count on us to provide you with custom-made metal walls, doors, floors, and roofs. We also have expertise in creating designs for container homes.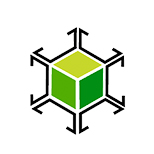 CellTech® Metals is a sandwich metal technology company established in 2005 to develop revolutionary lightweight metal solutions for the transportation and materials industries. These technologies have been enhanced and improved through strategic partnerships with industry experts in adhesives, manufacturing equipment and processes, and precision tooling designers to make cost-effective lightweight structural sandwich materials and efficient panel joining systems.